Camping Trip to Nobscot: October 15, 2021 at 06:00 pm
Our October campout will be to beautiful Nobscot Scout Reservation in Sudbury. This will be a hiking/backpacking trip. While we are not doing a true backpacking trip, we do need to carry all our gear about half a mile to our campsite and the trailer can not go to the campsite. Scouts should plan on carrying all their own gear and the troop gear will be split up between everyone to carry to the site. On Saturday we will be doing some hiking to explore the great camp.
Scouts will need their own tent unless sharing with a sibling. Like the last campout, the troop will not be arranging carpools but it is ok to work with other families to arrange your own carpools. If you need help getting a ride to or from camp, talk with a troop leader to help you find a ride.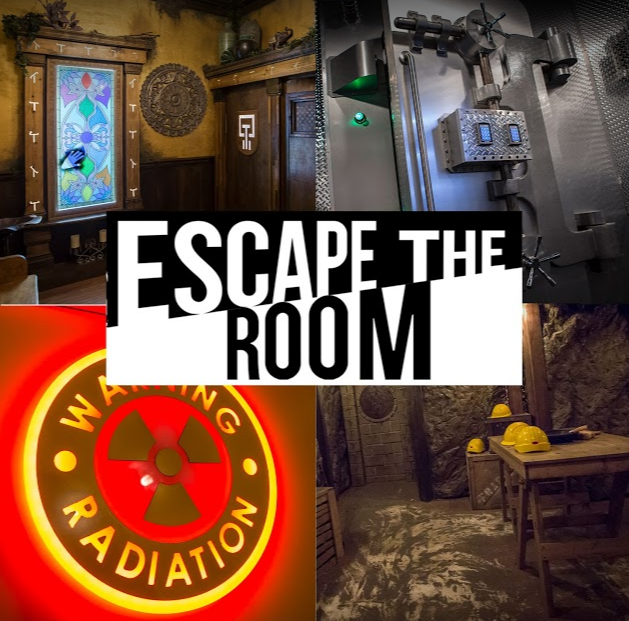 10/21 Scout Night Out – Escape Room   
Details & Location to be determine by the PLC
 
Join Troop 25 for their Annual Turkey Feast
November, 5-7th 2021
Troop 25 Online registration is available via TroopTrack.com                         (Member login required):
COST: $15 for all participants (Coming just for the day) or $20 camping all weekend – Payment due by Thursday, November ?, 2021
FOOD: Troop 25's The Big Turkey Feast dinner will be provided for everyone on Saturday night; a light breakfast will be available Sunday morning for those camping out. Friday night snacks, and breakfast and lunch on Saturday will be provided for Troop 25 members
LOCATION: Camp Norse – 112 Parting Ways Rd, Kingston, MA 02364
LEAVING FROM: All Saints, Friday, November 5, 2021 please arrive at 5:15PM, we will be leaving promptly at 5:30pm.  We prefer that you get a ride to and from camp
    (However if you need a ride please make arrangements with Mr. Chace)
RETURNING TO: All Saints, Sunday, November 7, 2021 approx. 10:30 AM.
TRIP LEADERS: Mr.Chace (774-254-4086) and Mr. Smith (508-369-5096)
What you need to know:
The theme for the weekend is giving thanks. During the day we will have skills stations, such as working on knot tying, cooking, fire building, archery/rifle range ( will be open after lunch ) and ax men demonstrations. The troop will also hold their 4th annual Turkey Trot Relay Race. The day will conclude with the BIG TURKEY FEAST DINNER and fixings.
Please have your signed permission slip
Please eat before you come to Camp Norse on Friday night. Dinner will not be provided. We will be having a cracker barrel (snacks) later in the evening.
Dress appropriate for the weather. Hiking boots (think wet and muddy) and an extra pair of dry shoes are recommended if you have them. We'll be outside most day.
Field uniforms (class A) are required for this trip & troop activity T-Shirt (Class B) you will need your class A for flags and dinner.
Camping gear – We will be sleeping in a cabin. So no tents needed, however older scouts can chose to sleep outdoors in their tents.
Sleeping bag and pad
Sweatshirt, gloves, hat and other appropriate clothing for the weather
Water bottle
Toiletries (e.g., toothpaste, toothbrush, soap, hand towel)
Flashlight
Scout handbook
Any questions, please see your Senior Patrol Leader – Caleb M. or The scout in charge – ?.
Boy Scout TROOP 25
CHRISTMAS TREE SALE
CELEBRATE THIS HOLIDAY SEASON WITH A FRESH, PRE-CUT CHRISTMAS TREE & WREATH!
Over the years, Troop 25 has sold Christmas trees & wreaths to support its Scouting program in developing the future leaders of our community.
All proceeds stay local to DIRECTLY benefit the boys of Troop 25.
BE A PART OF THE TRADITION!
Boy Scouts will be on duty to assist you with the selecting and tying down your tree!
Visit us SUNDAY, NOVEMBER 30, 2021
(BEGINNING AT 1:00PM)
THRU DECEMBER 20TH
(OR UNTIL SOLD OUT)
Tree lot Location: All Saints Episcopal Church  121 N Main St, Attleboro, MA 02703
Hours:  MON-THU 6:00pm to 8:00pm  FRI/SAT/SUN 9:00am to 9:00pm
 
Winter camping @ New England Base Camp
Winter camping -Fun at Camp Sayre – Jan. 21-23, 2022
Program options (Program options to be determine by the PLC)
Saturday programs & special winter cooking program!               
10:00am- 5:30pm New England Base Camp is open for exploring.

Come give Ice Climbing a try

and then head over to the Sledding and Snurfing hill, challenge course and the STEM or Music rooms. Be sure to save some time to go Ice Skating, indoor climbing and test your winter survival skills. Scouts can always go swimming while at camp, in the indoor pool.
Building snow shelters or other activity if lack of snow

 
February, 18-20, 2022

 
 At Horace A Moses Scout Reservation – Russell, MA  
March Camping Trip – 3/18-3/20
Location to be determine by the PLC
TROOP 25 SCOUT SKILLS WEEKEND 
at Camp ????? , ????? MA/RI
THIS IS A GOOD CAMPOUT FOR THE SCOUTS THAT JUST CROSSOVER INTO THE TROOP FROM Webelos.  The focus for the weekend may be on basic Scout skills such as first aid, knot tying and cooking
Monday, April 18, 2022 – Service Project  Day for All Saints Church 
May 30,2022 is the Memorial Day Parade

Our troop will be marching in it, as we do every year. The Parade begins at 10am sharp. Please meet us at the

Willett

School

 

Field at 9:15 AM.   Unless you are marching in the parade with another group, or are going out of town, you are highly encouraged to attend.
All scouts need to be in Class A uniform. BSA Pants/shorts preferred other pants/shorts should be a solid

color

. No plaid, camouflageand the

color

should be  Blue or Green  but athletic gym shorts not permitted. You can also wear Blue Jeans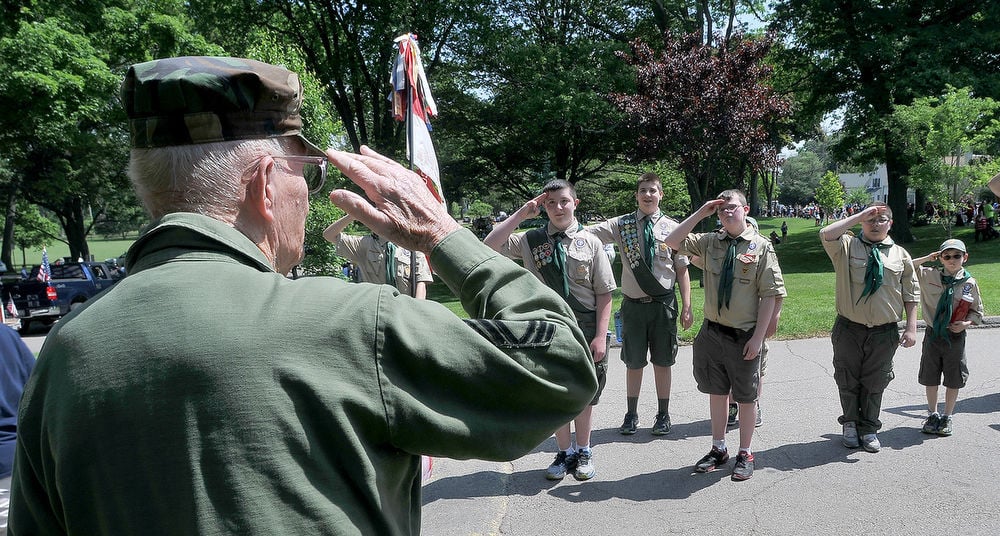 Please join us!  For our End of the Year BBQ ( Cookout ) &  
All parents are encouraged to attend to honor their sons' scouting    achievements.
When:     ?

Where:   ?



Please bring the following food items to the BBQ:
    Bring water or other drinks
    Bring a dessert to serve 20                                         
    Bring a side dish to serve 20
    Paper products will be provided
 Summer Camping Trip-TBD By the PLC
Summer Camp at Treasure Valley –  2022
One of the best indicators for retention of Scouts in the program until 18 is participation in summer camp. This is a week of fun and activity. Scouts can earn merit badges that are not easily attained any other way: Swimming, Canoeing, Small Boat Sailing, Rifle Shooting, Archery, etc.
Troop 25 will be trying a new summer camp at Treasure Valley Scout Reservation in Rutland, MA