Join Troop 25 for our Annual Turkey Feast
Troop 25 Online registration is available via TroopTrack.com                         (Member login required):
COST: $15 for all participants (Coming just for the day) or $20 camping all weekend – Payment due by Thursday, November 7, 2020
FOOD: Troop 25's The Big Turkey Feast dinner will be provided for everyone on Saturday night; a light breakfast will be available Sunday morning for those camping out. Friday night snacks, and breakfast and lunch on Saturday will be provided for Troop 25 members
LOCATION: Camp Norse – 112 Parting Ways Rd, Kingston, MA 02364
LEAVING FROM: All Saints, Friday, November 22, 2020 please arrive at 5:15PM, we will be leaving promptly at 5:30pm.  We prefer that you get a ride to and from camp
    (However if you need a ride please make arrangements with Mr. Chace)
RETURNING TO: All Saints, Sunday, November 24, 2019 approx. 10:30 AM.
TRIP LEADERS: Mr.Chace (774-254-4086) and Mr. Smith (508-369-5096)
What you need to know:
The theme for the weekend is giving thanks. During the day we will have skills stations, such as working on knot tying, cooking, fire building, archery/rifle range ( will be open after lunch ) and ax men demonstrations. The troop will also hold their 3rd annual Turkey Trot Relay Race. The day will conclude with the BIG TURKEY FEAST DINNER and fixings, Follow by an evening movie.
Please have your signed permission slip
Please eat before you come to Camp Norse on Friday night. Dinner will not be provided. We will be having a cracker barrel (snacks) later in the evening.
Dress appropriate for the weather. Hiking boots (think wet and muddy) and an extra pair of dry shoes are recommended if you have them. We'll be outside most day.
Field uniforms (class A) are required for this trip & troop activity T-Shirt (Class B) you will need your class A for flags and dinner.
Camping gear – We will be sleeping in a cabin. So no tents needed, however older scouts can chose to sleep outdoors in their tents.
Sleeping bag and pad
Sweatshirt, gloves, hat and other appropriate clothing for the weather
Water bottle
Toiletries (e.g., toothpaste, toothbrush, soap, hand towel)
Flashlight
Scout handbook
Any questions, please see your Senior Patrol Leader – Nathanial F. or The scout in charge – Zachary D. 
C

hristmas Tree Sales

~ Nov 30 – Dec 22  2019
Once again Boy Scout Troop 25 will be having our annual Christmas tree fundraiser from Nov 30th – Dec 22nd.

(OR UNTIL SOLD OUT)

  The lot will be open Mon through Fri 6-8, Saturday 9-9, and on Sunday 9–9.
The Christmas tree lot is located at:
All Saints Episcopal Church  121 North Main Street Attleboro, MA
January 17-19 Campout at Nobscot
Troop 25 will be camping at Nobscot Scout Reservation. We'll be staying in a cabin, maybe enjoying a hike to the fire tower and I'm sure the scouts will be doing some great outdoor cooking!
A Scout is Reverent:  A Scout is Reverent toward god. He is faithful in his religious duties. He respects the beliefs of others
Troop 25 will participate in Scout Sunday.
All scouts, scout leaders & parents are encouraged to attend .
For those who do not know, we show that we are reverent as a troop by
attending Scout Sunday on February 5, at the 10am service at All Saints
church, our charter organization.
Scout Sunday – February 2, 2020

February 14-16, 2020 Camping Trip – Snow Shelters & Cabin trip Northern New England


Historical Camping Trip / Camping @ N.E. Base Camp



March 20 -22, 2020
Due to Coronavirus this campout has been cancelled
TROOP 25 SCOUT SKILLS WEEKEND April 3-5, 2020  
Due to Coronavirus this campout has been cancelled
At

Aquapaug Scout Reservation

,

West Kingston, RI

.
THIS IS A GOOD CAMPOUT FOR THE SCOUTS THAT JUST CROSSOVER INTO THE TROOP FROM Webelos.  The focus for the weekend may be on basic Scout skills such as first aid, knot tying and cooking
Monday, April 20, 2020 – Service Project  Day for All Saints Church 
Due to Coronavirus this event has been cancelled
Cooped Up (VIRTUAL) Campfire 
WHAT– Narragansett Council presents: The Cooped up Campfire!
April 18 at 7:00 PM

for our #ScoutingAtHome virtual campfire! Camp staff and council employees will be performing all your favorite Scouting songs and skits. Throw on some popcorn and get ready for the fun!
Sing Along at Home!
Wear your favorite camp t-shirt!
---
WHO – This event is for EVERYONE.
---
HOW – Join us LIVE FROM THE NARRAGANSETT COUNCIL FACEBOOK PAGE!
May Virtual Campout

At Camp Homestead – Saturday 5/2
---
Hey Troop 25 Scouts!
Feeling cooped up? Missing your Scout friends? Ready to have some FUN?
Join fellow Scouts, their families, and Troop Leadership as we come together for the Troop 25 Virtual Campout on Saturday, May 2 on Zoom & Facebook!
You can setup your campsite in your backyard, put up a tent in your basement, build a pillow fort, or sleep in an RV. You decide how best to maintain Social Distance and to follow safe practices for Scouting!
During the event attendees are invited to share videos (no more than 1 minutes, please), pictures, recipes, and activities of how they are camping at home. The PLC is already begun preparing a great event, brushing up on Scout skills, working on camping recipes, and practicing their use of scout spririt to share with all of you. There may even be a few special surprise guest visitors.
Any questions,

please email or text your Senior Patrol Leader – Shea O.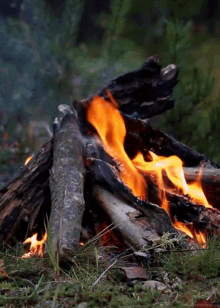 Troop 25 Campfire Program – Thursday, May 7, 2020

Guidelines: Each patrol member and their family members are encouraged perform a song or skit to show how they are passing the time while "staying at home" together. There are no other requirements than to be as creative as possible! I'm sure this will be FUNNY. This must be done in video format and we will share these with everyone. ( PLC to discuss how this would work )
May 25th is the Memorial Day Parade

Our troop will be marching in it, as we do every year. The Parade begins at 10am sharp. Please meet us at the

Willett

School

 

Field at 9:15 AM.   Unless you are marching in the parade with another group, or are going out of town, you are highly encouraged to attend.
All scouts need to be in Class A uniform. BSA Pants/shorts preferred other pants/shorts should be a solid

color

. No plaid, camouflageand the

color

should be  Blue or Green  but athletic gym shorts not permitted. You can also wear Blue Jeans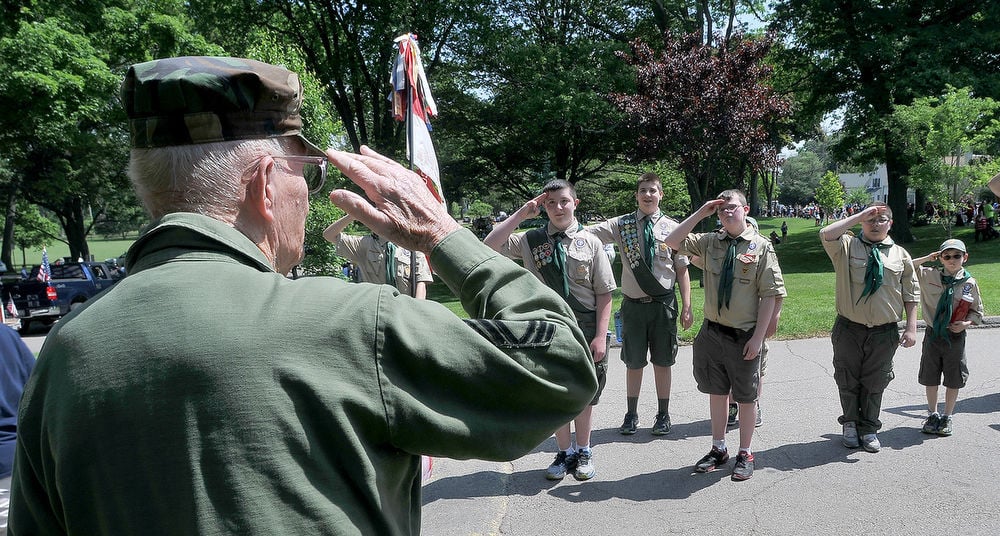 Please join us!  For our End of the Year BBQ ( Cookout )     Court of Honor & Camping Weekend

All parents are encouraged to attend to honor their sons' scouting    achievements.
When:     June 13, 2020

Where:   Buck Hill Scout Reservation , Pascoag, RI



Please bring the following food items to the BBQ:
    Bring water or other drinks
    Bring a dessert to serve 20                                         
    Bring a side dish to serve 20
    Paper products will be provided
 Summer Camping Trip-TBD By the PLC
Summer Camp at

Hidden Valley

–  2019
 

Hidden Valley

is operated by the Daniel Webster Council